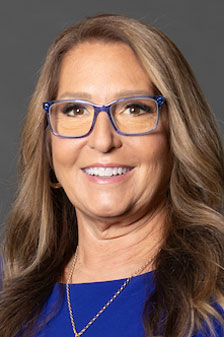 The spring season is fast approaching. With more sellers on the market this time of year, it will mean more competition to sell your home quickly and for the right price. An experienced real estate agent is a valuable partner in this process, we will handle things like marketing the property, holding open houses, helping you set a listing price, and negotiating with buyers. But you shouldn't sit back and rely solely on your agent to get the job done. If you're planning to list your home, here are four ways you can better support your agent to help your home sell faster — and get the best deal possible.
Create a blank canvas. Your home may be immaculately decorated, but your décor is a reflection of your tastes and preferences — not those of prospective buyers. When selling, the goal is to enhance your home's features and space in a way that helps buyers envision it as their own, which is why we want to stage your home. To do this effectively, you have to remove the distractions (aka, your belongings) to create a blank canvas. That not only means de-cluttering and making repairs, but it also involves taking down family pictures, putting worn or excess furniture into storage, and possibly even repainting in a neutral color. Don't take it personally. We have your best interests in mind, we want to present your home in its best possible light.
Spruce up your curb appeal. First impressions are everything, which means your yard and front entrance should be well-kept and inviting in order to attract potential buyers. We can help you identify areas where your curb appeal needs work, but as a general rule of thumb, be prepared to complete the following: trim shrubs and trees, plant seasonal flowers, cover dead grass with sod or grass seed, and install accent lighting to accentuate your landscaping. Also, jazz up your front porch with a new rug, an updated porch light, and a fresh coat of paint on your door. Bonus: Improving your curb appeal can increase your home's value roughly 3% to 5%.
Get the word out. We will handle a good deal of the marketing for your home, including taking professional real estate photos, putting a sign in the yard, and posting your home on the multiple listing service (MLS) and other online listing sites. But you can help by using your own circle of influence to get the word out. Share your listing with your followers on social media, and forward it to friends, family, and even neighbors. You'd be surprised how powerful word of mouth can be.
Price it right. More than a fresh coat of paint, the key to attracting buyers in a competitive market is to price your home right. Set the price too high, and you'll deter interested buyers; price it too low, and you may leave money on the table. That's why you should work with us to set the best asking price. We will conduct a comparative market analysis of similar homes in your neighborhood that sold recently. These homes are called comps because they're comparable in terms of size, features, and age, and will give you an idea of what people are willing to pay for homes similar to yours. We will also compare listing versus sales price, as well as how long the homes were on the market. Homes that were initially priced high and stayed on the market longer are a good indicator not to set your asking price too high.
As always, call one of us with any of your real estate questions, we would love to talk to you!