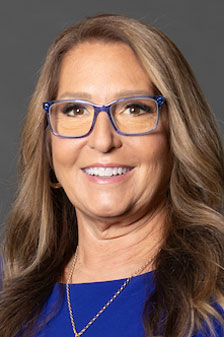 9 Home Chores To Do On A Rainy Day
I know that I love to put off house cleaning chores. As we enter the hot days of summer we long to have some fun in the sun but when we get that rainy day… it's time to get down to business cleaning! Here are ten chores around the home that you really only need to do annually, minus special circumstances. Let's dive in!
1. Curtains & Drapes
Unfortunately, we don't mean the dusting part. You'll want to dust at least once a month, but when it actually comes time to getting them cleaned, you only really need to do that once a year. You can take them in to get dry cleaned or follow the instructions on their tags if you choose to wash them at home.
2. House Gutters
Okay, you can't really clean these in the rain but look and you can tell where they might be clogged up! Gutter guards can be a great investment, especially if you live around trees that shed all year long. These can keep your gutter cleanings minimal, generally about once per year. You'll want to do this in the autumn when all of the leaves from the trees have already fallen.
3. Fireplace & Chimney
If you lucky enough to have a fireplace, you'll want to give your fireplace a thorough cleaning. You can use a shop vacuum to clean up the embers. Make sure to wash down the fireplace tools as well. Go an extra step further and schedule an appointment with a chimney sweeper.
4. Carpets
We wish we meant vacuuming, but that's pretty much a weekly or biweekly task for most households. In this case, we mean a deep clean. The best time to get this taken care of is when you can stay off the floors for a while to dry.
5. Outdoor Furniture
The best time to clean outdoor furniture is in the rain! Just soap it down and save water by letting the rain rinse it. Of course, if messes up happen while you're using them, you want to clean the spots right away, so you avoid an accumulation of stains in a short period.
6. Mattress
Mattresses have improved through the years but they still need a little bit of attention. At least once a year, give your mattress a thorough cleaning and change the position of it.
7. Kitchen Cabinets & Pantry
Rainy days are a great time to clean out kitchen cabinets, drawers, and the food pantry. Do a section of cabinets at a time and empty them out completely. Wipe down the shelves and reline with shelf paper if needed.
8. Linen Closet
Just once a year, empty out your linen closet and give it a thorough cleaning. Take time to vacuum away dust and spiderwebs and reline any shelves. If some of your towels need to be retired, this is a great time to make rags out of them!
9. Garage & Attic
No one is expecting you to have a perfect garage or attic. However, a good cleaning at least once a year can help you keep an eye on things, such as moisture or insect problems. It can also feel good to get rid of junk that tends to accumulate in these hidden spaces.
If you're in the market to sell your home, you can always give me a call, 941-270-0539 and I'll refer over some preferred vendors that can help you knock out your cleaning tasks.