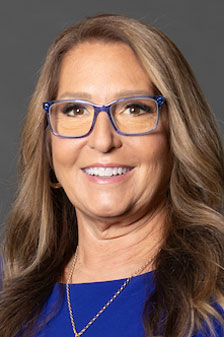 WAYS TO STAGE A HOME WITHOUT SPENDING A FORTUNE
You know you need to make your house look good to sell it. You know you need to stage it, you know you don't want to spend a lot of money. You need to stage on a budget! A huge part of any home showing is the staging, but many people can't afford a professional staging service. Here are some ideas for staging your home to sell on a budget.
Many may have a hard time seeing themselves living in a home unless it looks live-able. And, not just live-able, but nice. While it may seem like a waste of money to some agents (some buyers aren't paying too much attention if it's not their dream home), true professionals know how important is to invest in the materials needed for staging alone. When staging is done right, it can have so much power in influencing your potential buyers to put in an offer as soon as possible. That being said, this investment doesn't necessarily need to cost you a lot of money, you can stage on a budget!
Once you de-clutter and remove personal items, you can get started on staging.
1) USE FAUX PLANTS, SPARINGLY
It's unrealistic to put fresh flowers and plants in every room of your home. Some rooms may not have the right light or temperature conditions, or you might not have a green thumb to keep plants looking healthy. In that case, it's okay to use a few quality faux plants in strategic places. You can use inexpensive plants to fill an empty space in corners or to add some color to a room.
Just don't go crazy with faux plants. Please, don't put ivy vines on top of your kitchen cupboards.
2) REDUCE, REUSE, RECYCLE
Buying a decorative pillow alone can cost $20, but not if you get it at a second-hand store. Thrift stores, Goodwill, salvaged shops, even your mom's closet, all provide affordable alternatives to getting the staging material you need. It can even help give the house a more authentic, cozier feel. Just make sure there aren't stains or dust on items you buy. Remember, you want it to look nice.
3) KEEP IT TO TARGET AND WALMART
If you're not having any luck at the thrift store or borrowing from others, then you may have to buy some staging materials. But, that's okay. There are plenty of affordable stores, like Target and Walmart, or TJ Maxx or BigLots!, that always have sales in addition to low prices. Check the clearance rack and scan the circular for deals or coupons that can save you even more. Save the receipts and return things you don't end up using or only use once, as long as it's not damaged.  
4) SHOP ONLINE
Shopping for staging materials can be overwhelming. Between finding the right things, adding up the cost, and making sure it'll all actually look good in the home you're showing, there's only so much you can take on in a day. But, shopping online can make it way easier to visualize all of your purchases, while also saving you money. Check out the online stores of places like HomeGoods or Bed,  Bath, and Beyond to see if they have online-only deals. Or, head directly to websites like Amazon or Wayfair to get cheap deals sent right to your door.  
5) RENT FURNITURE OR MAKE IT
If you don't have large pieces of furniture, you can use a blow-up mattress to give the illusion of a lux bedroom suite. Cardboard can even be covered with slipcovers to look like nice furniture. There are also tons of places where you can rent furniture and other decorative pieces for a much cheaper price than buying it just for one use.  
6) PAINT IS CHEAP
To sell your home, you want your kitchen, bathrooms and hallways to look immaculate. Most importantly, you want to make a good first impression. A fresh coat of paint on the front door lets potential buyers know you have maintained your home and makes a good first impression. Kitchens and bathrooms with a fresh coat of paint always look clean and fresh to buyers.
7) ALWAYS BE CLEANING
You have to clean constantly when your home is on the market. You may get only an hour's notice (or less!) for a showing.
Stock a small pail with cleaning spray, a sponge, rags, and a microfiber cloth. Bring it with you through the house to do any last-minute cleaning. Don't forget to empty the trash and put in a fresh garbage bag before leaving the house. Put all your used cleaning rags in the pail and take the whole thing with you when you leave. When you come back home for the day, you can wash the cleaning rags, mophead, etc.
You can do most of these first thing in the morning and be prepared for any showings that come up throughout the day.