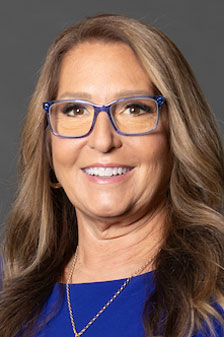 INTEREST RATES AFFECT HOUSE VALUES
After a decade of interest rates being near record lows, the Federal Reserve has gradually been increasing rates at a slow and steady pace. Rising interest rates are a sign of a healthy economy – the Federal Reserve is not in the business of making rates higher than the economy can sustain.
That being said, putting your home on the market during a period when interest rates are on the rise will have an impact on who can afford to buy your home and, ultimately, how much your home is worth.
As a Realtor at Michael Saunders & Company, located in Englewood, FL we see this time and time again. History has shown that your home is worth less when interest rates are rising. It's simple economics when a buyers purchasing power is reduced.
Sellers tend to assume that interest rates don't have an impact on their home's value. A quick look at the chart above shows how a buyers rate impacts their purchasing power.  Let's take a look at some additional details:
SO WHAT DOES THAT MEAN FOR ME AS A HOMEOWNER?
When interest rates increase, financial institutions must raise the rates they charge their customers to borrow money. Individuals are affected in a variety of ways – increases in credit card rates, auto loans, etc. They will be particularly affected by mortgage interest rates, especially if their mortgage loan carries a variable interest rate. They will also be affected, if they carry credit card balances, on the Debt To Income ratio, when rates on cards increase.
As a result of spending more money on interest, consumers must decrease their levels of disposable income, meaning they might have less to put towards a down payment. Therefore, buyers will be limited to buying smaller homes than they could typically afford, making them more hesitant to buy. Buyers need to be prepared financially now more than ever.
Rising interest rates might seem insignificant, especially when interest rates only increase by a seemingly minimal amount such as 0.5 percent. However, that impact can be substantial. Just to put that into perspective, with a fixed-rate mortgage of $100,000 at 4 percent for 30 years, a homeowner will pay $477.42 monthly.
However, at 4.5 percent, the monthly payment increases to $506.69, making the increase of more than $10,000 over the life of the loan. This could significantly decrease your applicant pool of buyers, as many individuals in the market might be unable to afford a mortgage on your home.
As a result, your home might sit on the market for longer than it would when interest rates are low. The longer a home sits on the market, the more anxious sellers become, and the more inclined they will be to decrease their list price. If homes in your neighborhood are selling for less, your home will effectively be worth less as well.
Sale prices are determined by conducting a comparative analysis on the average price homes have sold for in your neighborhood. In other words, if most of the 4-bedroom homes in your neighborhood have sold for $350,000, your 4-bedroom home will also most-likely be worth $350,000.
Sellers prefer to sell their homes before interest rates increase because they know their pool of buyers will be wider when interest rates are low. Rising interest rates can lead both buyers and sellers to go into a frenzied state, making hasty home buying or selling decisions to beat the interest rate increase.
This often leads to homes selling below market value, which will ultimately affect your home's sale value as well.
SHOULD I SELL MY HOME WHEN INTEREST RATES RISE?
The home selling process should not be rushed as making hasty decisions could have a detrimental impact in the long run. You'll want to consider your situation, your motivation and the process that will go into a home sale.
If you feel it is time to sell your home and the market is forecasting spikes in interest rates, it is advisable to go ahead and put your home on the market. Buyers sometimes feel the incentive to move quickly before interest rates increase.
If you currently have your home on the market and are feeling frustrated because you have not received any offers, bear in mind that home buyers might be waiting to save more towards their down payment, as paying more upfront will make their monthly mortgage payments lower. In our area over  50% of buyers are cash buyers. The recent stock market swings have had an impact on buyers too.
As we move into our busiest months of January through May you just might be surprised at how active our market soon becomes.
Of course, all real estate is local. It always makes sense to speak to a qualified real estate agent to determine when the best time is to sell. I will always advise on what's best for you. Let's chat about your unique situation and see what might be the right decision for you!